Metalworking
We provide metalworking services, comprehensively executing projects entrusted to us by our customers. That is one of the things that make Plast Stol stand out against our competition from around Szczecinek and Piła but also in the whole region. You contract us a metalworking task and we give you a finished, powder-coated product. It is a convenient, fast and economical solution with which you can save a lot of time and money. We are appreciated for these values by Polish and foreign customers, for whom we operate dynamically.
ZAUFAJ SPECJALISTOM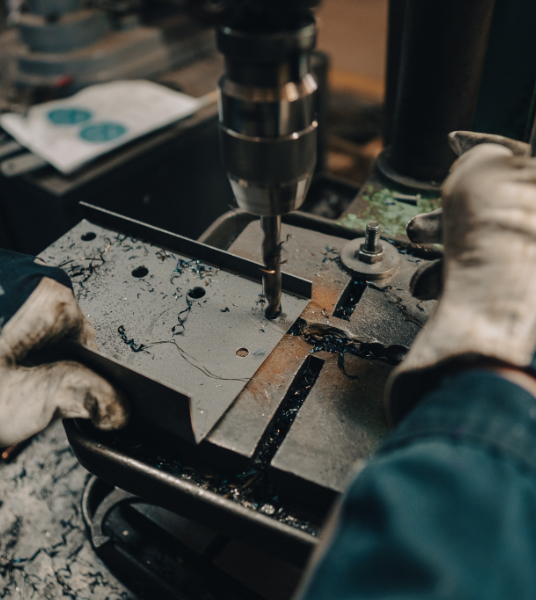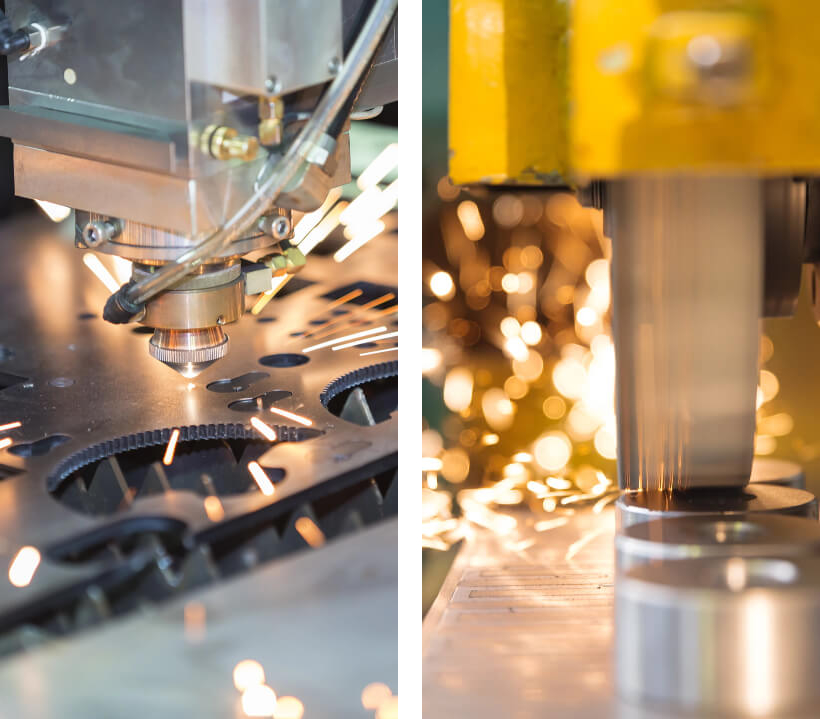 Metalworking
Many companies use strong materials in the stage of manufacturing furniture, finishing or decorative details. One of them is certainly steel which is characterised by not only high resistance to external conditions but also a trendy design. Increasingly more and more people from around Szczecinek, Piła or Bydgoszcz decide to include it in their home interior designs or as garden architectural elements. To make it possible, they need to order metalworking. And that is when they come to PlastStol.
Our company operates in the region of Złotów, Chojnice, but not only. We cover the whole of Poland, offering remote support, transport and collection of workpieces to be processed. Depending on their size, as well as the scale of the order, we offer manual steel processing or the use of professional tools. The work is always carried out under controlled conditions and under the supervision of experienced workers in our machine park in the Złotów district.
Manual steel processing and the use of professional tools
What definitely distinguishes PlastStol offer from the competition is undoubtedly an individual approach to each order. We start metalworking by establishing the customer's expectations and what method should be used. Thanks to a modern machine park with basic and advanced processing tools, we can offer you:
construction welding,
blast cleaning,
machining,
CNC turning,
milling,
bending,
laser burning.
In justified cases, we process steel by hand. This is especially the case for smaller orders, not serial, but individual ones, and those where high precision is a priority. You can count on our commitment to your project and finishing it in line with the best standards.
We would like to invite you to cooperate with us in the scope of comprehensive steel processing combined with powder coating using a selected colour from our extended RAL colour range.
Comprehensive metalworking
At Plast Stol, we act comprehensively. From a concept, through a design, to steel processing. The final stage of the whole project is to deliver the finished products to the customer (in the region of Złotów and Chojnice), for which we have our own means of transport. We carry out deliveries all over the country.
Professional machine park
Metalworking is not possible without advanced machines. We have punch lasers, pipe and profile benders, and bending brakes in our machine park. To operate them, we delegate only employees who have the appropriate authorisations and qualifications.
Committed staff
The strength of PlastStol is the specialists involved in steel processing. Each of them has experience, knowledge and training enabling the safe operation of machines. Our employees are in constant contact with you – from the moment of placing an order, through the design and execution, to the transport of finished workpieces to the indicated address.
Szukasz fachowców z okolic Szczecinka i Piły?
Jesteśmy producentem mebli metalowych, a także zajmujemy się obróbką metali i produkcję elementów konstrukcyjnych z metalu. Chcesz, abyśmy wycenili Twój projekt? Masz pytania odnośnie do oferty? Działamy w całej Polsce.
contact us
Obróbka metali