Moulds and Blanking Dies
Moulds, bending machines and blanking dies are made in the tool shop belonging to Plast Stol. We can execute your project using our modern tools and machines – grinders, hollowing machines, metal cutting saws, hydraulic presses, sandblasting machines and others. They enable us to mill, grind, turn, drill and wire-cut. The result will meet your expectations for sure.
Producing moulds and blanking dies
If you are looking for a company to outsource the production of moulds, and blanking dies, contact Plast Stol. Give us a model with technical documentation, and we will use modern CAD/CAM systems to produce top-quality press tools, moulds and blanking dies. We work all over Poland!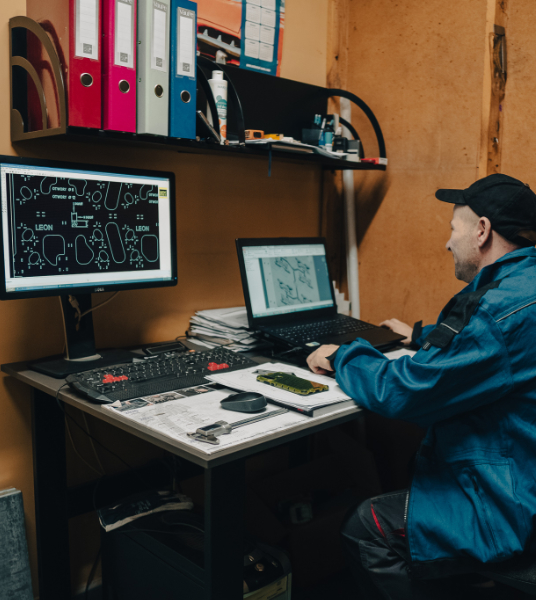 Injection Mould Repair
We not only produce moulds and blanking dies from scratch but also repair them. You can entrust us with the service of injection moulds, bending machines and blanking dies. Contact us to find out more about our services!
Plast Stol's Professional Services
At Plast Stol, we provide only professional services. One of them is the production of blanking dies and moulds. Thanks to our extensive experience, modern machine park and qualified staff, we are able to carry out even the most complicated orders.
Cooperation with Manufacturer
Are you looking for a trusted supplier of moulds and blanking dies? Do you want to cooperate with a Polish manufacturer? Contact Plast Stol! We are a manufacturer and subcontractor with extensive experience, knowledge and great commitment to each project.
Szukasz fachowców z okolic Szczecinka i Piły?
Jesteśmy producentem mebli metalowych, a także zajmujemy się obróbką metali i produkcję elementów konstrukcyjnych z metalu. Chcesz, abyśmy wycenili Twój projekt? Masz pytania odnośnie do oferty? Działamy w całej Polsce.
contact us
Obróbka metali